Weird Eric worked twisting balloons outside, on the riverfront, in the snow, with temperatures in the teens!
If that wasn't crazy enough, these nut-balls that hired me jumped in the river!  That's right 40+ people jumped in the Mon River at high noon for the 8th Annual Drowned Hogs Fundraiser!  The event raises money for Circle C, a non profit organization that helps at risk children.  A great time was had by all, and my only regret was not jumping in myself…or raising more awareness of the event!  I hope to be back next year!  Here is video link of these awesome, yet totally insane individuals taking the plunge!  Don't blink you might see me!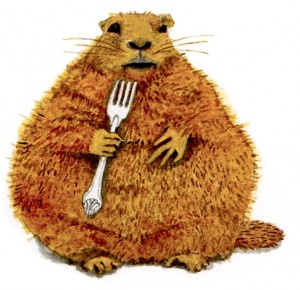 Only in the Burrrrrrrgh!
{End Transmission}